About
Stars House Dental Clinic opened in Dubai in 2015 under the direction of a highly reputable and experienced Syrian Dentist, Dr. Nizar Shabani. The Medical Director of the clinic is Dr. Wesam Saigh from Syria and the Chief of Staff is Dr. Deliwala Mohammed Talha from India. Stars House Dental Clinic is dedicated to a totally comprehensive dental care approach that focuses on promoting health, rather than just treating the disease. Our goal is to provide high level of expertise and service in a calming professional atmosphere combined with latest technology and state-of-the-art equipment.

With years of experience in Dubai, are doctors are committed to provide excellent results and quality patient care in the United Arab Emirates.

Stars House Dental Clinic employs cutting edge methods and modern technology in dentistry, and continuously updates and upgrades the practice to give our patients the highest level of care. Our clinic works with the best dental laboratory to give our patients the smile that they have longed for.

All dentists are highly trained and experienced. The team is committed in giving our patients the best care possible. Patients are assured that they will receive consistently high quality care no matter which dentist they see. Patients' safety is a priority. To ensure maximum protection to the patients, the staff consistently applies state-of-the-art sterilization and disinfection techniques on all instruments and dental rooms.

Moreover, the Clinic is a firm believer in continuing education programs. The dentists and dental assistants regularly attend courses that enable them to keep up to date with the latest developments to provide its patients with the best service.

SERVICES:

GENERAL DENTISTRY
Includes comprehensive general dentistry, family primary care, and emergency dental care. General practitioners provide comprehensive examination and treatment planning.

ENDODONTICS / ROOT CANAL TREATMENT
The aim of the treatment is to remove all infection from the root canal. The root is then cleaned and filled to prevent any further infection. We use the latest Rotary instruments and 3D Obturation techniques.

COSMETIC / RESTORATIVE DENTISTRY
Includes procedures such as composite resin bonding, teeth bleaching/whitening, porcelain veneers, Dental Jewelry, tooth colored fillings and dental implants.

PAEDIATRIC DENTISTRY
Focuses on the oral health of young people. The Clinic have Dentists who have completed the additional training required to meet the needs of children and adolescents, including persons with special health care needs.

ORAL SURGERY
This goes beyond removal of teeth. Additional oral surgery procedures includes implant placement, bone grafting and impacted wisdom teeth removal.

PERIODONTAL TREATMENT
The treatment required to control periodontal disease involves much more than just a teeth cleaning like Root planning and Gum surgeries.

PROSTHODONTICS / PROSTHETIC DENTISTRY
Pertains to the diagnosis, treatment planning, rehabilitation and maintenance of missing, broken down or deficient teeth using biocompatible substitutes. Crowns or caps, dentures and bridges are typically the restorations used to achieve these results.

DENTAL HYGIENE
Includes routine scale and polishing of teeth as well as periodontal root debridement procedures under local anesthesia, placing pit and fissure sealants and performing teeth bleaching (whitening).

TECHNOLOGY:

To provide the best patient care, the Clinics invest in modern, state-of-the art equipment such as:

AIR ABRASION
Air abrasion is a drill-less technique used in certain situations when a tooth has a small amount of decay. During air abrasion, an instrument that works like a mini sandblaster is used to spray away decay.

DIGITAL XRAY
Digital radiology technology uses computerized sensors rather than film to capture images of the teeth.

INTRA ORAL CAMERA
The intraoral camera allows the patient to see exactly what the dentist sees in their mouths. Capturing images with the intraoral camera is painless and there is no radiation exposure risk as visible light is used to generate the photographs.

ZOOM WHITENING (Phillips)
Philips Zoom WhiteSpeed, the No.1 patient-requested professional whitening brand, is clinically proven to whiten teeth up to eight shades in 45 minutes. With clinically superior results and efficacy versus other professional whitening alternatives, WhiteSpeed is one of the fastest ways to create brighter, healthier smiles that patients will want to show off. When combined with the pH booster in the whitening gel, WhiteSpeed's advanced blue LED light-activated technology greatly accelerates the whitening process, delivering dramatic results patients will love in just one office visit.

DIGITAL PHOTOGRAPHY
High resolution color digital photographs are taken on every patient who desires an improvement in the esthetics of their smile.

SMILE ANALYSIS
Smile Analysis begins with an examination and consultation with the dentist and the dental laboratory technician. The dentist will evaluate and examine the health and appearance of the teeth and gums, the lip line, facial shape, jaw angle and eye symmetry. Then, photographs area taken and three dimensional plaster study models are fabricated.

SMILE CHANNEL
Smile Channel is an educational system for the patient's viewing and is available in the dental treatment rooms , consultation room and reception area. Patients can view full motion video, computer animations, and hundreds of cosmetic cases.

THE TEAM:

DOCTORS
The Clinics employ highly qualified multilingual team of dentists. The continuously attend post-graduate courses, trainings, and seminars that allow them to remain current in their skills, knowledge and theory. Our Dentists can communicate in English, Arabic, Hindi, Urdu, Tagalog, Gujarati, Kachhi, Sindhi and kannada.

DENTAL ASSISTANTS
The dental assistants in our Clinics are thoroughly trained in all procedures.

FRONT DESK AND BILLING STAFF
Front Desk Receptionists are devoted to help the patients feel comfortable and ensure a favorable experience possible.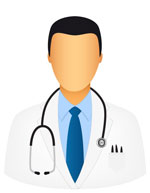 Dr Deliwala Mohammed Talha - BDS
Speak: Arabic, English, Filipino Or Philipino, Gujarati, Hindi, Kannada, Sindhi, Sourashtra, Tagalog, Urdu
Timing: Saturday to Thursday 1P.M to 9P.M