About
Cocoona Centre for Aesthetic transformation is an all-in one centre of Cosmetic excellence, Dental, Orthopaedic, Weight Loss surgery and Dietary services. We aim to provide the best quality care in a safe, relaxed and comfortable environment for everyone! Our services are very popular and have attracted numerous multi cultural nationalities around the world. People have trusted Cocoona for their Body, Skin & Hair enhancement solutions.
A well balanced professional team of Doctors, Therapist, Nurses, patient coordinators, front desk and customer service gives our patients, the world class experience in pre and post surgery care. Team is perfectly synced and equipped to give you the best possible treatment, by utilizing ultra-advanced equipment, state of the art facilities and futuristic procedures. We strongly believe in "Quality and better service" will win customers. Meet our team for an expert advice on our specialities. Take care of your body; it's the only place you live.

Dr. Sanjay Parashar

CEO & Director – Consultant Plastic Surgeon & Specialist Hair Transplant Surgeon, DNB (Plast), MCH (Plast), FICS (Plast), Fellowship Plastic & Craniofacial Surgery (Australia)
dr-sanjay-parasharSpecialization in any field always focuses on achieving best possible results and solutions. The objective of hair transplantation is to restore Natural Looking hair. With Over 15 years of experience in the field of cosmetic, plastic and hair transplantation, it comes to me that the beauty and aesthetic look of face based on the harmony of its dimensions. Our appearance is greatly influenced by our hair. Natural hair line and facial proportions is the basis of facial aesthetics and we respect that in every single hair transplant procedure.
Hair transplantation is a relatively complex procedure because of varying expectations of the patient. I always try to eliminate this challenge with utmost care, right option in choosing techniques & methods and exploring my deep aesthetic sense of art & skill. The difference between good results and great results depends on the experience, skill and artistry of the surgeon. My sincere interest is to provide the best possible results in the world, and hence I ensure that me and my team up to date with latest advancement.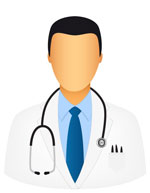 Dr Ashish Davalbhakta - MBBS, MS, MCh, FRCS
Speak: English
Timing: 10am to 1pm & 5pm to 8pm