About
Bab Khyber Medical Centre LLC. Located in Sharjah is a multi-discipline medical Centre offering a range of healthcare services.

Bab Khyber Medical Centre provides patients with state of the art facilities as well as a comprehensive range of services to address the needs of every patient.
Bab Khyber Medical Centre offers a wide range of clinical specialties required by the communities as well to cover a broad spectrum of specialties, such as General Practice, Obstetrics & Gynecology, Pediatrics, and ENT. As a super specialty Dental Center we provide a wide range of high quality of Dental health care services to our patients.
All clinical departments are staffed with highly experienced medical and support personnel trained in internationally recognized medical institutions. The emphasis is on making the patient feel as comfortable, secure, and well cared for as possible.

Services @ BKMC

GENERAL PRACTICE
Our General Practitioners are trained to diagnose and treat wide range of acute and chronic medical problems in children, women, men and elderly. The following are some of the wide range of services available:
• Diabetes Diagnosis, Management and ongoing Monitoring
• High Blood Pressure management
• Infections including Respiratory, ENT, Urinary tract, Gastrointestinal and skin
• Management of Chronic Obstructive Airway Disease
• Management of Chronic Headaches including Migraine
• Diagnosis and Management of Tiredness
• Allergies including food allergies, Asthma, Eczema, Hay fever
• Range of Musculoskeletal problems
• Preventive care, including routine Health checks, Health risk assessment,
Immunization, Routine Cervical and Breast screening,
• Travel advice and vaccination,
• Well Men and Women Check ups
• Personalized counseling on maintaining healthy lifestyles.
• Cholesterol/weight management
We manage all aspects of your health concerns and needs. Should the need arise; our GPs will coordinate your care with the best specialists available, providing optimal health outcomes.

DENTISTRY
From routine checkups and cleanings to fitting braces and treating oral disease. As a Super-Specialty Dental Center, the main specialties served are;
• Hygiene
• Air flow cleaning
• Teeth whitening
• Fillings
• Crowns and Bridge
• Veneers
• Cosmetic Dentistry
• Root canal treatment

LABORATORY
• We have association with highly standardized and CAP certified laboratories for all types of laboratory investigation.

General Practice & Dental Services.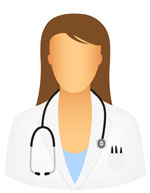 Dr. Sara - BDS, MPH, MCPS
Speak: English, Hindi, Pushto, Urdu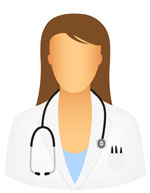 Dr. Lata Kumari - MBBS
Speak: English, Hindi, Sindhi, Urdu