The All England Practice
(Private Polyclinic)
About
The All England Practice is home to top British doctors in Dubai. Our team of specialists are all British educated, trained and qualified in the following specialities: family medicine, dentistry, orthodontics, plastic surgery, orthopaedic surgery and gastroenterology.
​
With degrees from world-class educational institutions and years of experience gained in top NHS hospitals - our doctors are perfectly placed to manage your medical concerns and healthcare treatments.

Conveniently located in Downtown Dubai, less than 5 minutes from Dubai Mall, The Practice was designed with patient comfort and accessible exemplary care at the forefront. World class doctors working with state of the art equipment to provide the best service possible.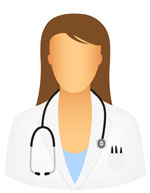 Dr Neha Rathod - BDS, PGCert (Dist)
Speak: English
Timing: Sunday: 10.31am - 7.31pm
Monday - Wednesday: 8.31am - 5.31pm
Thursday: 7.31am - 4.31pm
Alternate Saturdays: 10.01am - 3.01pm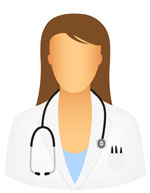 Dr Shahla Rahman - BDS (LOND), MFDS RCS (ENG), MOrth RCS (ENG)
Speak: English
Timing: Sunday: 10:31am to 7:31pm
Monday - Wednesday: 8:31am to 5:31pm
Thursday: 7:31am to 4:31pm
Alternate Saturdays: 10:01am to 3:01pm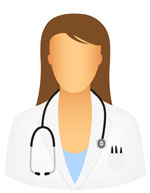 Dr Kiran Bindra - MB BS (LOND), BSc (Hons), nMRCGP (UK), DRCOG (UK)
Speak: English
Timing: Sunday: 10.31am to 7.31pm
Monday - Wednesday: 8.31am to 5.31pm
Thursday: 7.31am to 4.31pm
Alternate Saturdays: 10.01am to 3.01pm
Aesthetic and Anti-Aging Treatments
Aesthetics
Botox & Dermal Fillers
Colonoscopy
Cosmetic Dentistry
Cosmetic Surgery
Dental Braces
Dental Scaling / Polishing
Dental Veneers
Dentist
Dermatology
Emergency Physician
Endoscopy
Family Medicine
Gastroenterology
General Medicine
General Practitioner
Gynecology
Hair Loss
Hearing Problems
Infertility
Laser Teeth Whitening
Orthodontics
Orthopedic Surgery
Pediatric Dentistry
Physician General
Plastic Surgery
Preventive Medicine
Root Canal
Teeth Whitening
Wisdom Tooth Extraction
ADNIC
Al Khazna Insurance Company, UAE
Al Madallah
Allianz Worldwide
Iris TPA
Maxcare
NAS
Neuron
Nextcare
Now Health
SAICO
Vidal Health
Whealth International
Sunday: 10.31am to 7.31pm
Monday: 8.31am to 5.31pm
Tuesday: 9.31am to 6.31pm
Wednesday: 8.31am to 5.31pm
Thursday: 7.31am to 4.31pm
Friday: Closed
Alternate Saturdays: 10.01am to 3.01pm