Gum disease | Al Barsha | Dubai | UAE | 1 found.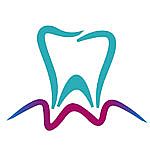 Location: Al Barsha, Dubai, UAE
Services: Dental Lumineers, Dental Surgeon, Dental Veneers, Dentist, Dentures, Invisalign, Periodontics, Restorative Dentistry, Root Canal, Teeth Whitening, Tooth Crowns
About: We are a Private Clinic in AL Barsha 1, directly opposite to SHARAF DG METRO Station. We operate from 11:00 AM to 7:00 PM. Our dentist is UK registered and practices as per high British standards. We welcome all patients with a Smile....and make sure they leave with one !