Al Afdal Medical Center
(Private Clinic)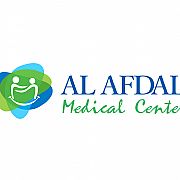 About
Al Afdal medical center (AAMC) is one of the best medical center in Sharjah. From its humble beginning as a small dental clinic in Sharjah now it has grown with the trust of its patients to one of the best dental and top medical centers in Sharjah. The clinic has a professional team of dentists, dental specialists(ORTHODONTIST,PERIODONTIST) and GP doctor who are committed to excellence in their medical duties. Equipped with the latest dental technology and state-of-the-art strict sterilization protocols, our team assures patient-oriented treatments with outstanding quality and results.Al Afdal medical center is situated in the heart of Sharjah in King Abdul Aziz Street, Opposite Emirates NBD main branch. Our clinic is spacious with a welcoming and serene lounge, separate male and female waiting areas, a comfortable treatment room and a room dedicated for sterilization and disinfection.

This Clinic aims to provide the people of UAE ADVANCED DENTAL CARE AT AFFORDABLE PRICES. The ideology we focus in is prevention and conservative dentistry. In dentistry more than treating the symptoms we must access the cause. Our advanced diagnostic equipment's helps diagnose early pathology and deliver efficient accurate treatment. The outcome of this approach is increased life of the teeth and gums. We believe in keeping our patient well informed and educated as this help them remain relaxed and comfortable towards their dental treatment and also to maintain their oral health in the long run.

The GP Services at Al Afdal medical center, Sharjah is the first point of contact for the patients seeking medical treatment for the acute ailment, where the patient is seen by General Practitioner who is available in the clinic without any prior appointment.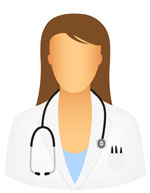 Dr Bhavna Chulliparmpil Mohan - B.D.S, M.D.S
Speak: Arabic, Bangali, English, Hindi, Malayalam, Marathi, Tamil
Dental Lumineers
Dental Scaling / Polishing
Dental Surgeon
Dental Veneers
Dentist
Dentures
Diabetes Management
Endodontics
General Practitioner
Invisalign
Laboratory
Oral Surgeon
Orthodontics
Pediatric Dentistry
Preventive Medicine
Prosthodontics
Restorative Dentistry
Root Canal
Teeth Whitening
Tooth Crowns
Vitamin D Test
Wisdom Tooth Extraction
Aafiya TPA
Abu Dhabi National Insurance Company
ADNIC
Aetna Global Benefits
Al Buhaira National Insurance Company (ABNIC)
Al Madallah
Dubai Care Insurance
FMC
Iris TPA
Mednet
MSH Dubai
NAS
Neuron
Nextcare
Oman Insurance Company
SAICO
William Russell
Mon: 9:00 AM – 10:00 PM
Tue: 9:00 AM – 10:00 PM
Wed: 9:00 AM – 10:00 PM
Thu: 9:00 AM – 10:00 PM
Fri: 2:00 – 10:00 PM
Sat: 9:00 AM – 10:00 PM
Sun: 9:00 AM – 10:00 PM