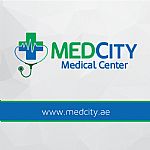 Location: Khuzam, Ras Al-Khaimah, UAE
Services: 3D 4D scan, Dental Lumineers, Dental Scaling / Polishing, Dental Surgeon, Dental Veneers, Dentist, Dentures, Family Medicine, General Medicine, General Practitioner, Gum Desease Treatment, Laboratory, Pediatric Dentistry, Physician General, Restorative Dentistry, Root Canal, Teeth Whitening, Tooth Crowns, Vitamin D Test, Wisdom Tooth Extraction
About: Welcome to the MedCity Medical Center, located in Ras Al Khaimah. We are known for the providing primary care for all ages. We are a team composed of the high expertise doctors for the patients with complex health situations. We are known for our forward-thinking and focused...