Al Wahda Medical Center
(Private Clinic)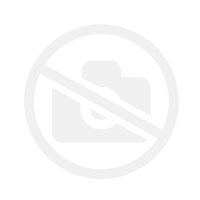 About
Our clinic was started in 6/3/2008 .
Our Motto "Providing beautiful smiles and better health at any age"
At Al Waha's dental clinic, we offer an extensive range of services using the latest technology available in the dental industry today. It is our priority to create a warm, comfortable and welcoming environment for our patients, and deliver treatment with knowledge and care at optimal cost.
At alwaha medical section, we have well experienced medical GP doctor with more than 35 years in U.A.E.
Al Waha's dental team comprises of experienced & qualified professional dental surgeons and medical doctor from different specialties.
Our doctors believe the ideal type of treatment is preventive. The best way to solve a problem is to take a step back and assess the cause. We use testing and screening methods to inform us of the most effective, efficient and least invasive way to treat each patient individually. The outcome of this approach is increased longevity and health of the patients. We like our patients to feel informed, which in turn helps them to feel relaxed and comfortable towards their treatment.
We are always available for emergency patients on the day and can provide medical and dental care for travelers. We can accommodate international patients and those who have to travel from country/rural areas, as well as medically compromised patients whose needs may be a little more specific.
We can also provide a same day Scale & Clean service.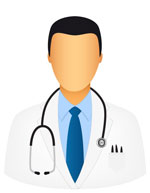 Dr. Jothiswar Ashok (M.D.S) (Orthodontics) - M.D.S) (Orthodontics)
Speak: English, Hindi, Malayalam, Telugu
Timing: Monday : 9am to 1pm - 5pm to 9pm
Tuesday : 9am to 1pm - 5pm to 9pm
Wednesday : 9am to 1pm - 5pm to 9pm
Thursday : 9am to 1pm - 5pm to 9pm
Friday : 5Pm to 9.30pm
Saturday : 9am to 1pm - 5pm to 9pm
Sunday : 9am to 1pm - 5pm to 9pm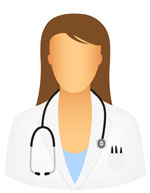 Dr. Sauseelya E. (M.D.S) (Prosthodontics) - (M.D.S) (Prosthodontics)
Speak: English, Hindi, Malayalam, Telugu
Timing: Monday : 9am to 1pm - 5pm to 9pm
Tuesday : 9am to 1pm - 5pm to 9pm
Wednesday : 9am to 1pm - 5pm to 9pm
Thursday : 9am to 1pm - 5pm to 9pm
Friday : 5Pm to 9.30pm
Saturday : 9am to 1pm - 5pm to 9pm
Sunday : 9am to 1pm - 5pm to 9pm

Orthodontics
Prosthodontics
Amity
Daman Insurance Company
Monday : 9am to 1pm - 5pm to 9pm
Tuesday : 9am to 1pm - 5pm to 9pm
Wednesday : 9am to 1pm - 5pm to 9pm
Thursday : 9am to 1pm - 5pm to 9pm
Friday : 5Pm to 9.30pm
Saturday : 9am to 1pm - 5pm to 9pm
Sunday : 9am to 1pm - 5pm to 9pm