Lifeway Specialized Medical Center
(Private Medical Center)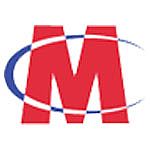 About
Lifeway Specialized Medical Centre, a prestigious health care center, in Sharjah, U.A.E , aims at providing quality and affordable medical and dental care to people from all walks of life.

Our doctors have vast experience in their respective fields for the prompt diagnosis and treatment of many difficult disease conditions.

Services:

Gynaecology/Obstetrician
- Gynaecology Clinic
- Colposcopy Clinic
- Infertility Clinic
- Urogynaecology Clinic
- Ultrasound 3/D 4/D

Dental
- All Types of Simple and Complex Restoration of Teeth Ceramic Crown and Bridgework
- Root Canal Treatments
- All Types of Denture work
- Scaling and Curettage
- Extraction of Teeth
- Smile Design
- Whitening of teeth
- Flouride Application in Children
- Dental Jewellery
- Preventive Dentistry in Adult and Children

General Practitioner
- Hypertension and Lipid Disorders
- Diabetes and Thyroid Disorders
- Dietary Management
- Respiratory Diseases
- Bronchial Asthma
- Advice for Travelers /Vaccination
- Infections and Communicable Diseases

We have visiting Doctors from USA and UK on frequent visits for Medical, Dental and Obstetrics & Gynecological patients.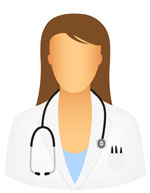 Dr. Reeta Kumar - MBBS, DGO, MS, MRCOG FMAS, ROYAL COLLEGE, LONDON,
Speak: Arabic, English, Hindi, Urdu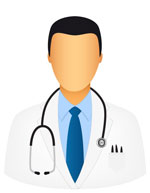 Dr. Davood Asgari - General Dentist, DDS
Speak: English
Dentist
General Medicine
Gynecology
Abu Dhabi National Insurance Company
Al Buhaira National Insurance Company (ABNIC)
Al Dhafra Insurance Co
Al Khazna Insurance Company, UAE
Al Madallah
Nextcare
Wapmed Insurance
Saturday to Thursday
Morning: 9:00 am - 2:00 pm
Evening: 5:00 pm - 9:00 pm