ART Medical Center
(Private Medical Center)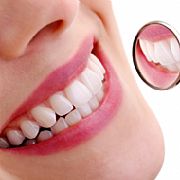 About
In our medical center we welcome all for the best treatment in our best doctors hand.and we give all kinds of dentistry treatment(oral dentistry,teeth bleaching,tooth filling,tooth extraction,Hollywood smile,orthodontics treatment and Orthodontics treatment.
DR.Sameer - Master degree
Speak: Arabic, English, Hindi
Timing: Medical center working hours.
MOHAMED SAIF - Orthodontist
Speak: Arabic, English, Russian, Ukrainian
Timing: Morning and evening as per medical centre working time
Amna - Dentist
Speak: Arabic, English
Timing: As per medical centre working time
Aesthetics
Dental Surgeon
Dentist
Endodontics
Orthodontics
Periodontics
Abu Dhabi National Insurance Company
Al Ittihad Al Watani Insurance
Al Sagr Insurance Co
ALICO (American Life Insurance Company)
Daman Insurance Company
Dubai National Insurance & Reinsurance
Inaya
Mednet
RAK National Insurance Co
Thiqa
United Insurance Company
clinic Opening time
09:00AM-13.00 and evening 17.00-21.00PM
.