Pancreas Specialist | UAE | 1 found.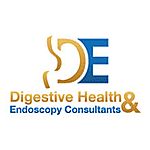 Location: Dubai Heatlhcare City, Dubai, UAE
Services: Endoscopy, Gastroenterology, Helicobacter Pylori Infection (Education), Hemorrhoids, Hepatology, Liver Biopsy, Liver Specialist, Pancreas Specialist, Stomach Ulcers, Wireless Capsule Endoscopy
About: Medical center specialized in the diagnosis and management of different digestive and liver diseases, with state of the art endoscopic center. Staffed with American Board certified Gastroenterologists with excellent and extensive experience in USA and UAE.