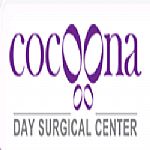 Location: Al Wasl, Dubai, UAE
Services: Abdominoplasty, Blepharoplasty, Body Lift, Body Sculpturing, Breast Surgeries, Cosmetic Dentistry, Extended Tummy Tuck Surgery, Fillers Treatment, Hair Loss, Hair Removal, Hair Transplantation, Laser, Laser surgery, Male Breast Surgery, Moles and Skin Cancer Treatment, Nose Reshaping, Orthopedics, Plastic Surgeon, Plastic Surgery, Rhinoplasty, Specialist Surgery, Tummy Tuck (Abdominoplasty), Vaser liposuction
About: Dr. Sanjay Parashar is the one of the Best Plastic and Cosmetic Surgeon. We Perform Many Cosmetics And Plastic Surgeries just like face lift, eyelid surgery, Rhinoplasty. Dr Sanjay Parashar has been in plastic surgery...