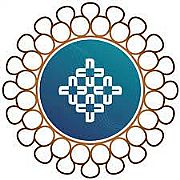 Location: Al Mamzar, Sharjah, UAE
Services: Cosmetic Dentistry, Crown Full Ceramic, Dental Braces, Dental Implants, Dental Lumineers, Dental Scaling / Polishing, Dental Surgeon, Dental Veneers, Dentist, Dentures, Endodontics, Invisalign, Laboratory, Laser Teeth Whitening, Orthodontics, Pediatric Dentistry, Prosthodontics, Teeth Whitening, Tooth Crowns, Wisdom Tooth Extraction
About: Does all kinds of Fillings, all kinds of Ceramic work, Surgery of impacted wisdom-implant. Bleaching(Zoom advanced)Root canal & Infected tooth treatment, Children treatment. Extraction of normal and difficult cases. Services: -Zoom Whitening -Orthodontic Braces -Dental...