Al Mamzar | Sharjah | UAE | 1 found.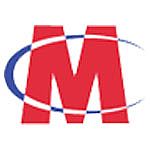 Location: Al Mamzar, Sharjah, UAE
Services: Dentist, General Medicine, Gynecology
About: Lifeway Specialized Medical Centre, a prestigious health care center, in Sharjah, U.A.E , aims at providing quality and affordable medical and dental care to people from all walks of life. Our doctors have vast experience in their respective fields for the prompt diagnosis and treatment of many difficult disease conditions. Services: Gynae...