Neuron | Al Falaj | Sharjah | UAE | 1 found.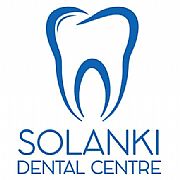 Location: Al Falaj, Sharjah, UAE
Services: Cosmetic Dentistry, Dental Implants, Dental Scaling / Polishing, Dental Surgeon, Dental Veneers, Dentist, Dentures, Endodontics, Laser Dentistry, Orthodontics, Periodontics, Root Canal, Tooth Crowns, Wisdom Tooth Extraction
About: Welcome to Solanki Dental Centre, All in one dental solution provider located in Al Falaj Area – Quran Roundabout – Sharjah. We believe the ideal type of treatment is preventive. The best way to solve a problem is to take a step back & assess the cause. We have a refreshingly modern approach to dental care, one that merges the latest state-of-th...