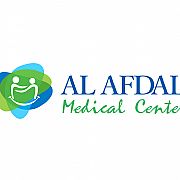 Location: Al Qasimia, Sharjah, UAE
Services: Dental Lumineers, Dental Scaling / Polishing, Dental Surgeon, Dental Veneers, Dentist, Dentures, Diabetes Management, Endodontics, General Practitioner, Invisalign, Laboratory, Oral Surgeon, Orthodontics, Pediatric Dentistry, Preventive Medicine, Prosthodontics, Restorative Dentistry, Root Canal, Teeth Whitening, Tooth Crowns, Vitamin D Test, Wisdom Tooth Extraction
About: Al Afdal medical center (AAMC) is one of the best medical center in Sharjah. From its humble beginning as a small dental clinic in Sharjah now it has grown with the trust of its patients to one of the best dental and top medical centers in Sharjah. The clinic...