Neuron | Al Majaz | Sharjah | UAE | 3 found.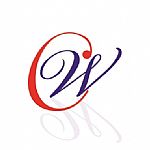 Location: Al Majaz, Sharjah, UAE
Services: Dental Surgeon, Dentist, Orthodontics
About: We would like to introduce ourselves as one of the leading clinics in United Arab Emirates located in Sharjah in a very distinct area that can be reached easily by Sharjah, Dubai, and Ajman customers. Our clinic is mainly specializing in Dental Surgery and Orthodontics. Below are our list of doctors. 1. Dr. Wisam Kayem orthodontist specialis...
Location: Al Majaz, Sharjah, UAE
Services: Allergy, Sexually Transmitted Diseases, Skin Specialist
About: A leading specialist for skin treatment like acne, hairloss, allergy, urinary tract infections, infertility and cosmetic treatment for acne scar, face lifting, rejuvination with botox and filler, meso hair & cellulites & face, hair removal by laser, cleansing by hydroxy peel, fraxel CO2 collagen for different conditions. We accept the following ...