Aafiya TPA | Al Dhaid | Sharjah | UAE | 1 found.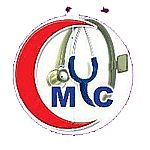 Location: Al Dhaid, Sharjah, UAE
Services: Dental Surgeon, Dentist, General Practitioner, Pediatrics
About: Al Ysra Medical Centre located in Al-Dhaid - Sharjah, the Medical Centre providing exceptional care and peace of mind for patients and their families. We at Al Ysra Medical Centre are committed to quality health care at affordable costs. Where Care is not only just ultramodern machines and medicine, but the much needed human touch & personalized ca...