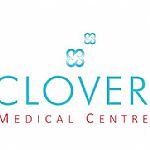 Location: Tecom Internet city & Bur Dubai, Dubai, UAE
Services: Aesthetics, Cosmetic Dentistry, Dental Implants, Dental Lumineers, Dental Surgeon, Dental Veneers, Dentist, Dentures, Endodontics, Family Medicine, Laser Dentistry, Laser Teeth Whitening, OPG, Oral Surgeon, Orthodontics, Pediatric Dentistry, Periodontics, Prosthodontics, Restorative Dentistry, Root Canal, Teeth Whitening, Tooth Crowns, Wisdom Tooth Extraction
About: Clover Medical Centre is a branch of Toothsmiths Dental Centre. We are located next to media rotana hotel in tecom, Dubai. Clover Medical Centre is a friendly practice located in Warsan tower, Tecom and just a few minutes away from Dubai Internet...