erectile dysfunction | Dubai | UAE | 1 found.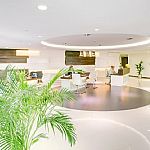 Location: Jumeria, Dubai, UAE
Services: Andrology, Gender Selection, Infertility, IVF or ICSI, Male Infertility, Specialist in Obstetrics & Gynaecology
About: Bourn Hall Clinic Dubai, is founded by the team responsible for the world's first IVF baby in 1980 in the UK and has been at the forefront of Fertility and IVF for more than 30 years. Professor Robert Edwards, Co Founder of Bourn Hall Clinic UK received a Nobel Prize for Medicine for his achievements in December 2010. Bourn Hall Clinic Dubai functi...