Radiology | Dubai | UAE | 1 found.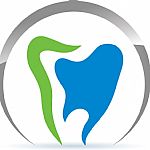 Location: Deira, Dubai, UAE
Services: Cosmetic Dentistry, Dental Implants, Dental Lumineers, Dental Surgeon, Dental Veneers, Dentist, Dentures, Endodontics, Orthodontics, Pediatric Dentistry, Pediatrics, Periodontics, Prosthodontics, Radiology, Teeth Whitening
About: Dr. Fathi Emara Dental Center is one the departments of Dr. Fathi Emara Polyclinic that was established since 1965 in Deira. In the dental department we try our best to statisfy our patient needs.. We have different specialties to satisfy our patients needs Please call the clinic for any details.