Al Amumah Medical Center
(Private Medical Center)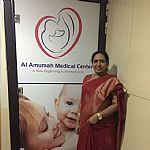 About
Al Amumah Medical Centre, a startup Medical Centre in the heart of Sharjah with a mission to provide excellent health care at affordable rates with utmost importance to ethical medical practice . Our Vision is to be a trusted health care provider in the Northern emirates of Sharjah, specializing in infertility and overall Women Care. It consists of a team of highly skilled and respected doctors with over 15 years of experience in UAE. It is well known for its Gynaecology practice led by Dr.Uma Maheswari Vadivel, who has over 30 years of experience with high success rates in infertility treatment.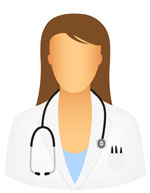 Dr. Uma Maheswari. V - M.B.B.S., M.D., D.M.R.D
Speak: Arabic, English, Hindi, Malayalam, Tamil, Telugu
Timing: SATURDAY TO THURSDAY
MORNING - 9.00 AM to 1.00 PM
EVENING - 5.00 PM to 9.00 PM
FRIDAY - 9.00 AM to 11.30 AMDr. Uma Maheswari is going to accomplish her 29 years of excellence services (1991 – 2020) including the 18 years of experience in Sharjah and alone with the great support of medical and Paramedical team. It is a great honor to serve those who need health care assistance especially in Sharjah and around UAE in the field of Gynaecology & Obstetrics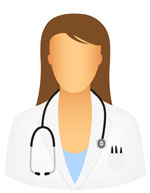 Dr. Saranya Manoharan - M.B.B.S
Speak: English, Hindi, Tamil
Timing: Sunday to Thursday: Morning 9am to 1 pm. Evening 5 pm to 9 pm.
Friday: 9 am to 11:30 am. Evening 5 pm to 9 pm.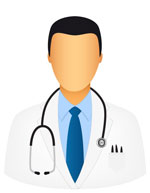 Dr. Gokulan A. V - MBBS, DCH, MRCPCH
Speak: English, Hindi, Malayalam, Tamil
Timing: MORNING - 9.00 AM to 1.00 PM
EVENING - 5.00 PM to 9.00 PM
Dr. Gokulan has more than twenty years experience as child specialist.
After DCH wored in kerala.
There after worked in ministry of health Malaysia.
In Malaysia Dr.Gokulan was working in the Ipoh hospital in perak district.
Ipoh hospital is a state of art teaching hospital
Which has twining programme with Sheffield university UK.

Life member of indi...
read more
General Medicine
Gynecology
ADNIC
Al Buhaira National Insurance Company (ABNIC)
Amity
FMC
Iris TPA
Maxcare
Mednet
NAS
Neuron
Nextcare
SAICO
Vidal Health
Monday: 9am to 1pm - 5pm to 9pm

Tuesday: 9am to 1pm - 5pm to 9pm

Wednesday: 9am to 1pm - 5pm to 9pm

Thursday: 9am to 1pm - 5pm to 9pm

Friday: 8.30am to 11.30am

Saturday: 9am to 1pm - 5pm to 9pm

Sunday: 9am to 1pm - 5pm to 9pm