About
We would like to introduce ourselves as one of the leading clinics in United Arab Emirates located in Sharjah in a very distinct area that can be reached easily by Sharjah, Dubai, and Ajman customers.

Our clinic is mainly specializing in Dental Surgery and Orthodontics. Below are our list of doctors.

1. Dr. Wisam Kayem orthodontist specialist working in various dental clinics since 1998.

2. Dr. Dania Al Amin is a dental surgeon-general practitioner.

3. Dr. Shaimaa El Sayed Hussein is a dental surgeon-general practitioner.

The dental department is providing high quality in all fields of dentistry such as:
1. Orthodontic treatment for adults & children
2. Composite filling
3. Veneers & Lumineers
4. Various types of Crowns (Fused-to-metal, Ceramic, Zirconium, etc.)
5. Bleaching or Whitening
6. Scaling and polishing
6. Extraction for simple and difficult cases

We have a very high standard in cleaning, auto-claving the instrument and catering the clients.

Our team is 6 languages speakers: English, Arabic, Russian, Philippine, Hindi, and Urdu.

We are looking forward to serve you, assuring you that the best and quality services will be provided by our well-experienced physicians.

We are usually on appointment basis. So, please call us in case you wish to visit our clinic. Nevertheless, we also cater walk-in clients.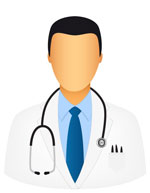 Dr. Wisam Mahmoud Kayem - Masters in Orthodontics
Speak: Arabic, English, Russian
Timing: call us for appointment